Offerings

Medium Plus Roasts: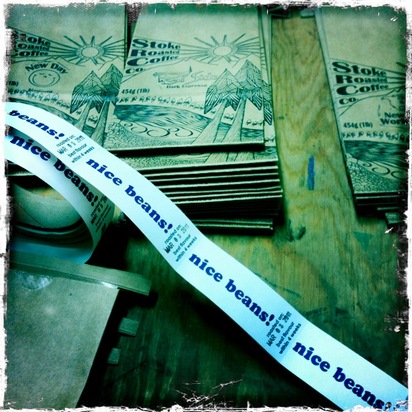 2 Stroke Fuel
-
A unique Ugandan bean gives this coffee full body and bold flavours, earthy tannins, with some fruit. Great as an espresso, or however you prepare it.
Roasted to a 'medium ++' degree.
Refuge
-
a base of Mexican coffee provides a crisp, clean, bright flavor, which is accented and spiced by the addition of Central American and Ethiopian beans. Meduim + roast.
Moka Java
-
a classic blend of Ethiopian and Sumatran beans, in a medium + roast. Full body, full flavour! Due to the cost of these bean origins, the M-J costs $1/lb above the base rate.
Mountain Town - a Colombian based med + roast. Rich, deep, smooth coffee goodness. A breakfast blend for those who need a really good reason to get out of bed.
to Light - Medium Roasts
to Dark Roasts
---