Offerings

Light to Medium Roasts: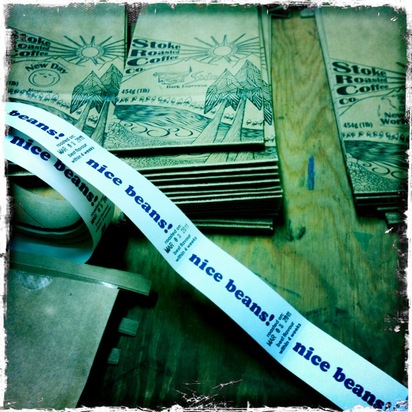 Southside Espresso -
An Italian style espresso, creamy, nutty, caramel tones with 10% robusta (specialty grade Madagascar) for the Old World authenticity. High test, recommended only for espresso preparation (all of our other espresso blends will do fine as drip coffee... but this one might be a bit edgy!). A full medium roast.
New Day Blend
-
Beans from around the Americas accent a fine Colombian base, medium roasted. Creamy, toasty, chocolate tones, Good morning, sunshine!!!
#51
-
Ethiopian and Indonesian beans add clean citrus and earthy boldness to a nutty Brazilian base, medium roasted. Great as an espresso, or however you prepare your coffee.
Eastside Espresso
-
A Colombian based blend, smooth, creamy and full bodied, with deeper complex flavours, medium roasted.
One World Coffees
The finest beans from select coffee producing origins, light to medium roasted to showcase the characteristics of the individual coffee. These seasonal offerings are based on the best crops, from the peak of the season, from diverse regions. See our
Blog
or contact us for the latest details.
to Decaf
to Medium Plus Roasts
---